The ISLA Stand Aid is intended for patients who can stand, but not necessarily walk. It benefits from:
A rotating padded seat
A manually adjustable base
Braked rear castors.
Maximum dimensions: 105 cm (height), 93 cm (length), 64 cm (width)
Manual adjustment of base width (three levels):
Between castors: 45 cm (narrow), 64 cm (middle), 83 cm (wide)
Outside of castors: 58 cm (narrow), 77 cm (middle), 97 cm (wide)
Castors with diameter of 75 mm,
rear castors are equipped with brake
Seamless padding 5 cm
Trolley weight: 33 kg
Safe working load: 150 kg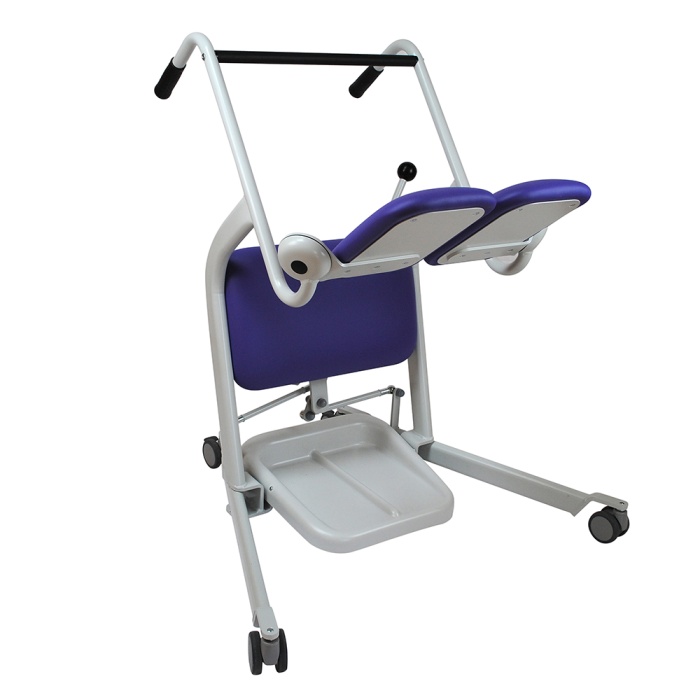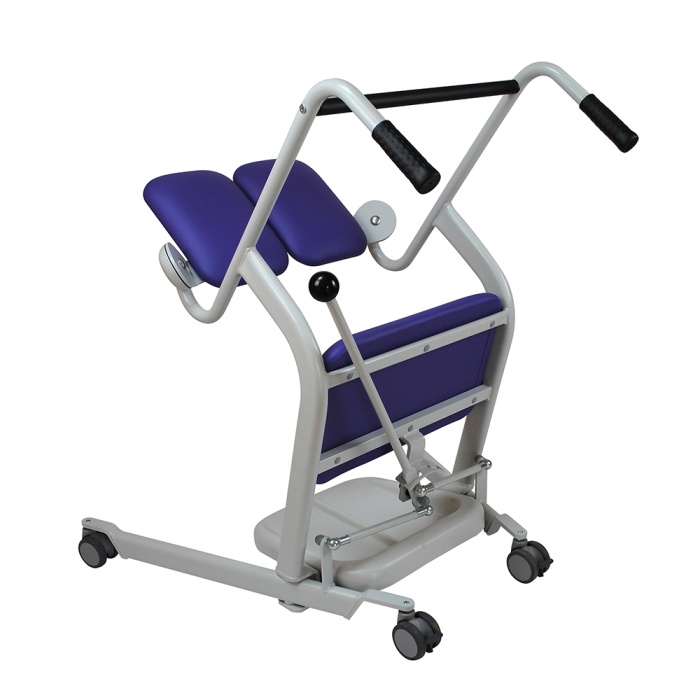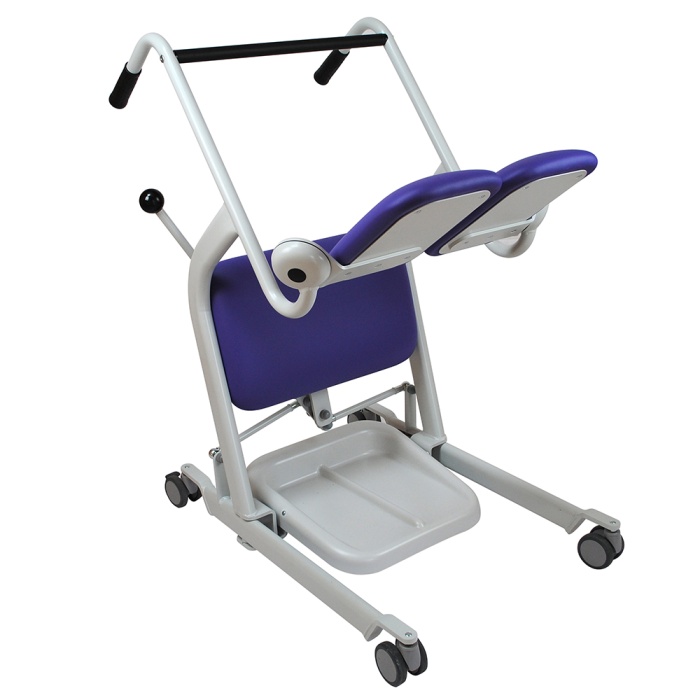 If you'd prefer to call
T. 01534 888975
We offer
Free advice, assessments and quotations
Free delivery Island-wide
Warranty cover
Technical support when you need it
Unable to visit our showroom? then we'll come to you!